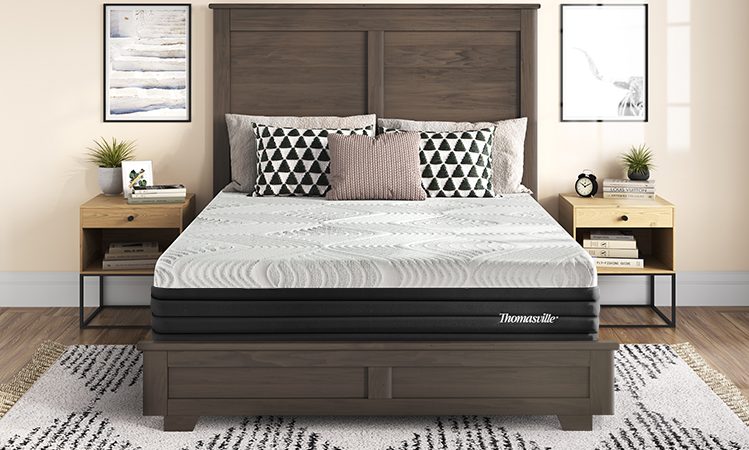 Boyd Sleep builds on Thomasville franchise
Sheila Long O'Mara – Furniture Today – 1/30/23
LAS VEGAS – Boyd Sleep is building on its Thomasville mattress franchise with the introduction of the Thomasville Artisan Mattress collection at the Las Vegas Market.
The new collection features five hybrid models produced and sourced in the U.S., and it is crafted with breathable, cooling yarns, comfort foams in a range of firmness and looks. Cooling, comfort, and support technologies throughout the bed are designed for a cool, eight-hour sleep experience.
All models, priced to retail in queen between $999 and $1,999, in the collection are shippable via common carrier.
The company is also adding to the Thomasville sleep brand with guest airbeds, foldaway guest beds, wedge pillows and toppers.
In addition to the new Thomasville products, Boyd is updating its Nautica Home Cool Calm Comfortable Mattress collection with seven new models. The Nautica mattresses include three memory foam and four hybrid mattresses.
The new mattresses feature non-MAP pricing with retails up to $799. Nautica Home's original collection retails in queen with MAP pricing from $599 to $799.
Boyd's new product range can be seen in its Las Vegas Market showroom, C-1432.